Client & Brief – To create multiple designs for a furoshiki wrap (a piece of cloth used to wrap goods, gifts and food) inspired by the ceramic artworks from the Nabeshima region of Japan. I focused on the cobalt blues, floral scrolls and geometric shapes to develop my designs.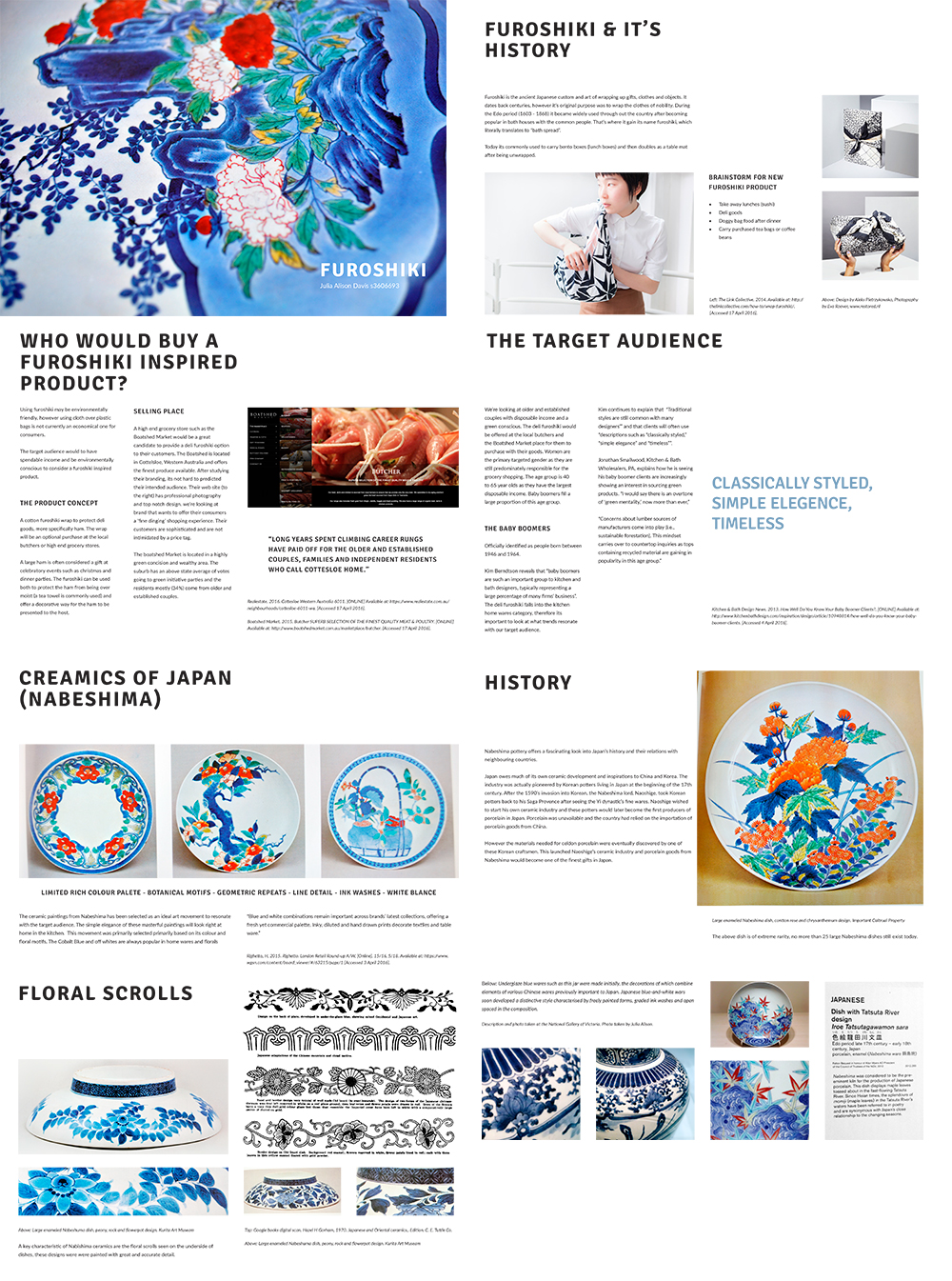 Development – (Above) a few of the many pages of research from the development folio. (Below) is the final mood board and description for the design.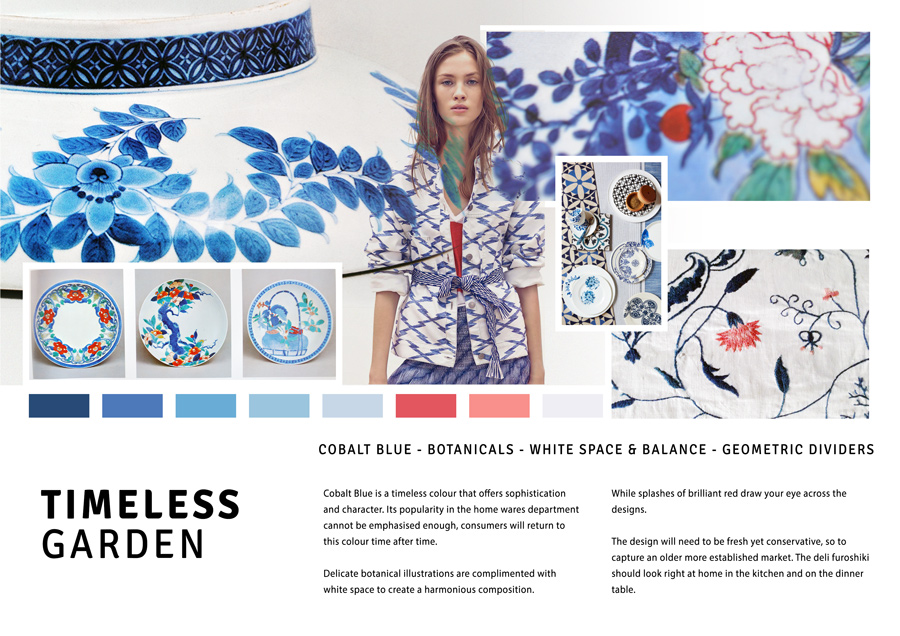 Development – (Below) More pages from the folio, which show a lot of studies and thumb-nailing before working in photoshop.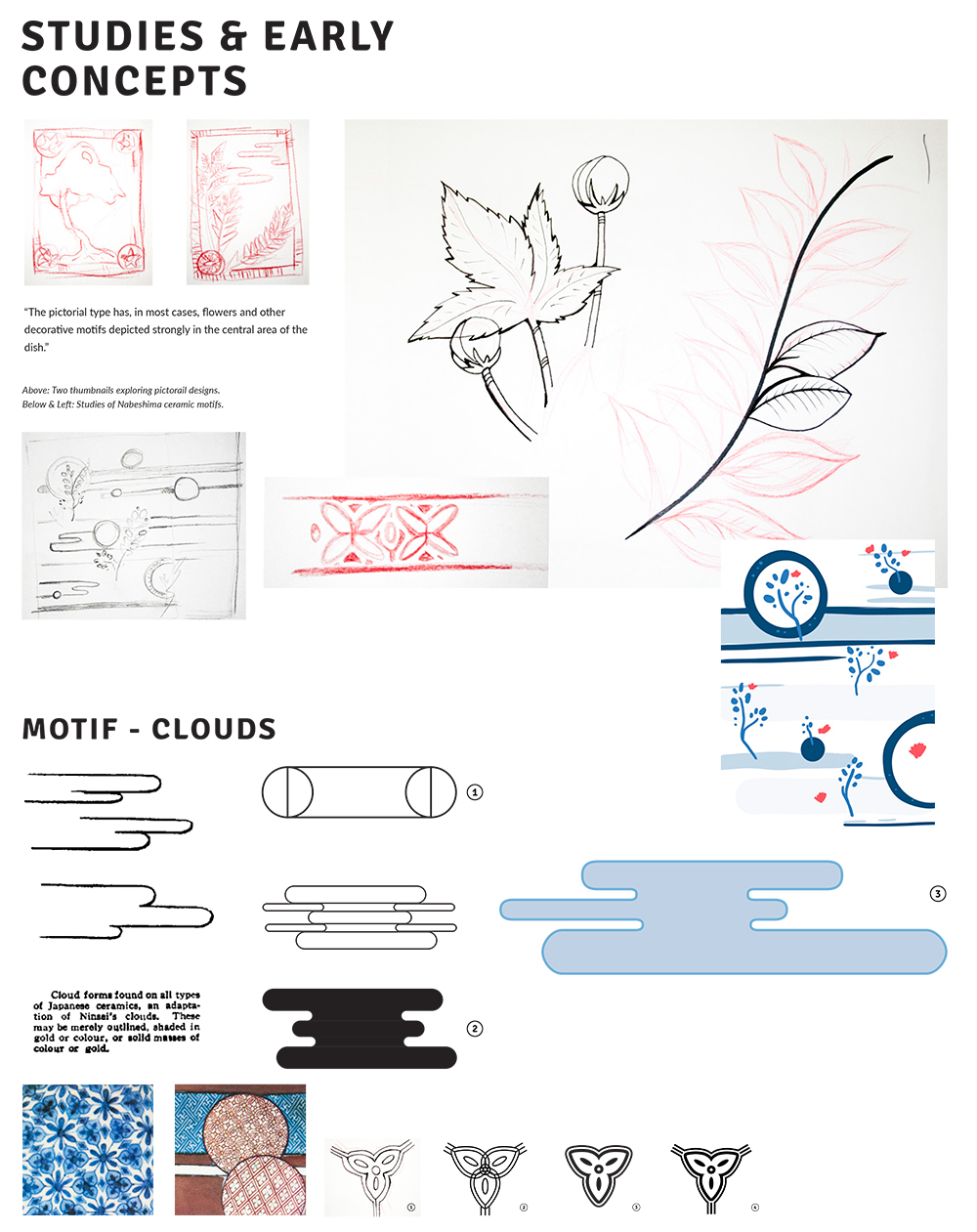 Final Motif's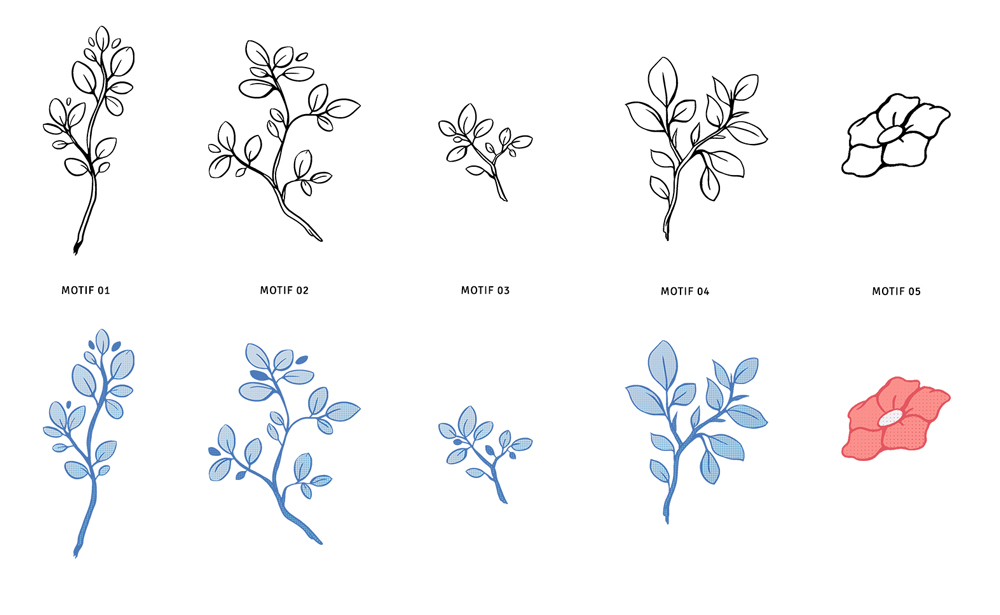 Final Croquis