Client & Brief  – Memphis had its come back when one of the original designers worked on a line for American Apparel. These wild 80's prints have been popping up every where and are especially popular with street brands such as Lazy Oaf, INU INU, and PAOM.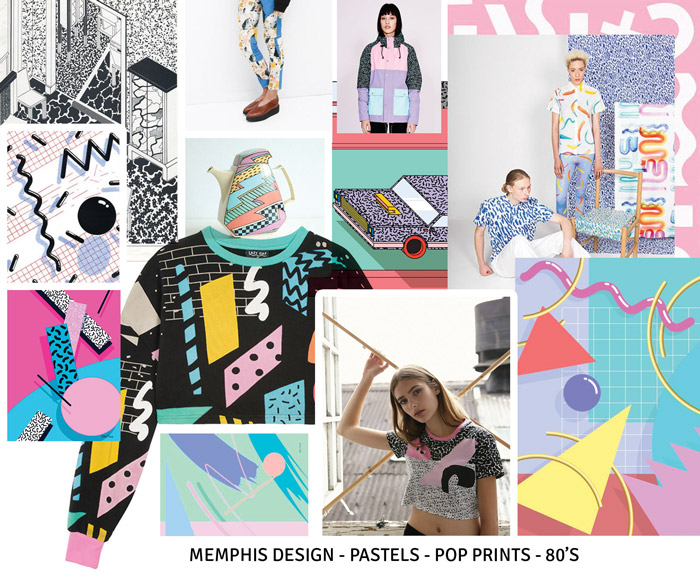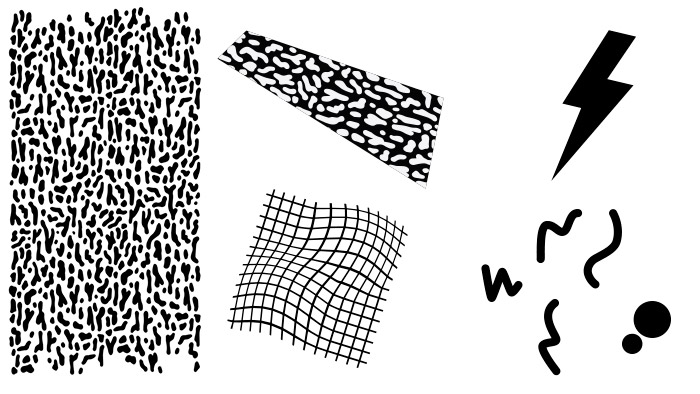 Development – (Above) Memphis design is all about slick geometric shapes, it was essential all my graphics were vectors so that they replicated this look.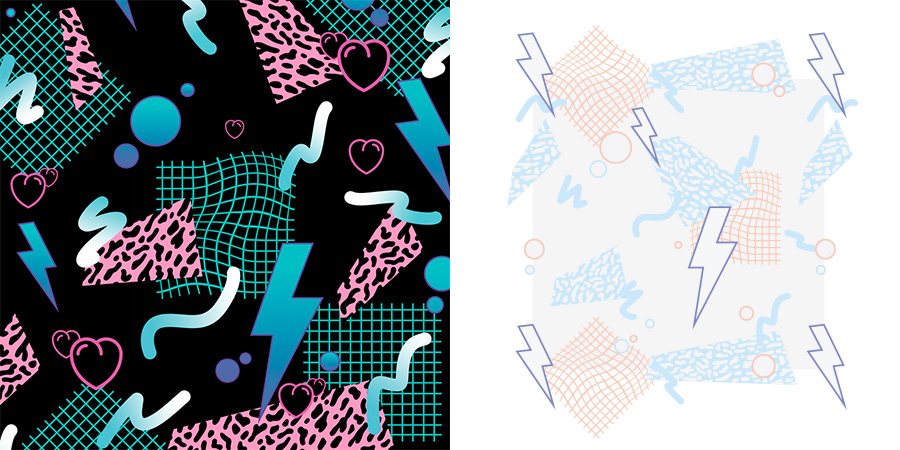 Development – (Above/Left) My first colour test was heavily inspired by old 80's posters. Lots of saturation, glows, and grain. I felt this was going off track from my original mood board and set it right by using more pastel colours and removing the textures. (Above/Right) repeat unit in a new colour scheme.